---
股市动荡突显投资app多重问题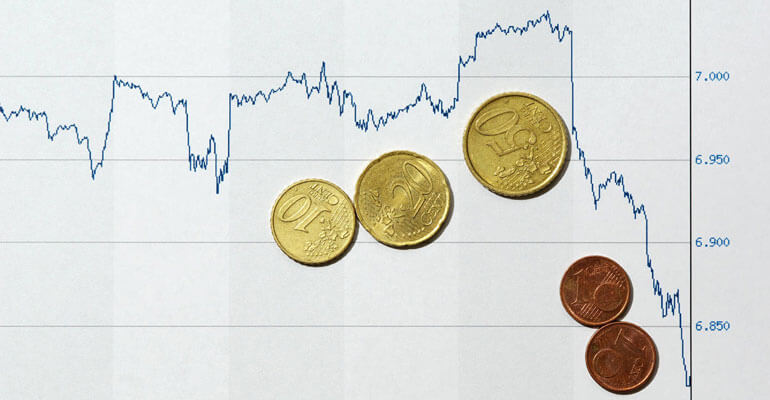 对经验丰富的投资者而言,2018年年初的股市波动并不会带来太大的恐慌,但是对于使用投资app的投资新手来说,内心显然是经历了一番相当大的起伏,各个社交平台上的抱怨声更是此起彼伏。
投资app如何无意间鼓励积极投资
仔细观察后我们不难发现,大多数使用投资app的用户都是只熟悉向好市场形势的投资新手。而应用平台鼓励这些新手在股市出现波动时也要用积极心态面对,这可能在无意间促成了不少风险性投资。
Acorns与Stash是目前市场中两大最受欢迎的投资应用操作,两者运作模式类似--就算每月只有1美元,用户也可开设账户自动进行小额投资。
使用Acorns,用户可投资高度多样化的丰富投资组合,组合交易所基金涵盖六大资产类:房地产、大型企业、小型企业、政府债券、公司债券及新兴市场。
Stash提供的服务更为私人化。例如,用户可在保守、中度与激进三项混合投资中进行选择。投资者也可依据特定兴趣定制投资,不如说蓝筹股、科技企业获支持LGBT团体的企业。
另一项热门投资软件Robinhood则给予了消费者更大的自由度,使其自由选择投资方式,如个股、大宗商品、期权,甚至加密货币(Robinhood方并未回应置评请求)。
易用性是此类投资应用的固有特点。软件安装方便,提现便捷。这就意味着消费者可轻易作出存在风险的情绪性决策。财富管理企业Bay Capital咨询师Joe Sallee说道:"投资应用使用户可轻松查看投资,浏览最新亮点项目。这使用户基于感觉或最近在电视中听到的消息匆忙作出冲动或恐慌性错误决定。"
金融知识普及刻不容缓
事实上,不仅是波动出现之后,即便在市场平稳时平台和投资者也应该积极关注金融知识普及。
目前,Acorn和Stash两家公司均对此观点表示认同,并相继在平台主页上列出了不少投资相关信息,如持有多样化投资组合的价值及买入及持有的重要性。
除此之外,目前Acorn向用户进行的金融普及教育还涉及股市历史、股市波动原因解析、股市波动投资指南等。而近期,Acorn还表示未来将在其消息推送中插入其个人理财网站Grow的链接,并将通过Udemy发布个人理财课程,以及向用户推送安抚性信息丰富的消息。课程由Barrett牵头,可在Acorns内订阅,每人75美元。
与此同时,Stash总裁兼联合创始人Ed Robinson也在Facebook Live中主办了问答,为用户获取更多信息提供了另一渠道。除却频繁推送应用内消息外,Stash还推出了名为Stash Coach专题,持续提供投资指南,并对持续与参与投资规则测试进行用户积分奖励。
用户应如何使用投资app
个人理财网站Bankrate资深银行与金融科技分析师Robert Barba称:底线在于消费者应完全了解产品。投资app可帮助消费者自动进行储蓄,但是投资市场总会有波动。要是不想承担一定的损失,那么你需要考虑的可能是储蓄产品,而不是投资类产品。"
来自Stash的Robinson也指出,事实上大多数Stash app用户每周的投资总额也不过23到25美元。所以从这个角度来看,投资app其实更像是一个很好的投资学习工具,而不是投资新手理解的赚钱理财工具。
财富规划企业Fure Financial财富管理咨询师Grant Meyer也对此表示了肯定。他认为,这些应用对首次投资者试水投资来说较能接受,重要的是,它能帮助个人分清长期退休基金与试水股票资金间的区别。
The stock market's volatility this past week is old hat for seasoned investors — but for novices using low-cost micro-investment apps it prompted concern. And some say that these apps could unintentionally promote investing behaviors that could put those users at risk, especially in recent weeks as the Dow Jones Industrial Index DJIA, +0.16% fell by 10%.
As the market went down, and in some cases up, over the course of the week, scores of consumers who use apps such as Stash and Acorns took to social media to lament their losses. And that's not surprising since a majority of the users of these platforms are first-time investors who are only familiar with favorable market conditions.
The companies said that the market's volatility didn't prompt a mass exodus by any means — both Stash and Acorns said that there wasn't any noticeable difference in terms of their buy-versus-sell flows. But financial advisers expressed concern that these apps inherently could promote an active investing mentality that could be costly as the market turns bearish.
"I've seen it firsthand," said Kent Schmidgall, a wealth adviser and advisory team leader with Buckingham Strategic Wealth in Burlington, Iowa. "Undisciplined investors are far more likely to attempt to time the markets during times of volatility when using an investment app, then if they used a traditional service."
How these apps may inadvertently encourage active investing
Two of the most popular investment apps — Acorns and Stash — operate with similar models. For as little as $1 per month, users can set up accounts that will automatically invest small sums of money.
With Acorns, users' money is invested in a highly diversified, broad portfolio comprised of exchange-traded funds across six asset classes: Real estate, large companies, small companies, government bonds, corporate bonds and emerging markets.
Stash allows for more customizing: For instance, users can choose from three mixes of investments — conservative, moderate and aggressive. Investors can also tailor their investments to specific interest, such as blue-chip stocks, tech firms or companies that support the LGBT community.
Robinhood, another popular investment app, offers even more freedom and lets investors funnel their money however they choose, including individual stocks, commodities, options and even cryptocurrencies. (Robinhood did not respond to a request for comment.)
Inherent to all of these platforms is their ease of use. Getting set up is easy — as is cashing out your money. And that means users can easily make emotional decisions that will cost them. "It makes it too easy to check your investments or read about the latest shiny object," said Joe Sallee, managing partner at Bay Capital Advisors, a wealth planning firm in Virginia Beach, Va. "This allows the user to make rash decisions based on how they feel or the latest sound bite they hear on TV."
More assured investors might also feel emboldened to make more speculative decisions that an adviser might dissuade them from, Schmidgall said. "For first-time or undisciplined investors, using these kinds of apps during times of market crisis adds an additional layer of risk, since speculative trades can so easily be made," he said. "Now, in a moment of passion or panic, terrible financial decisions can be executed, all while driving down the road or eating lunch at Arby's."
Apps focus on education — even when the market isn't volatile
Acorns and Stash have worked this past week to maintain calm among their user base. Both apps used in-app messages to reiterate the importance of staying in the markets despite the fluctuations.
Beyond that, they have worked to educate their users about the stock market's history, why the markets are volatile and how to approach investing in times like these. "We launched after the bull market started and a lot of our users only know the bull market, so we had to provide that broader context," Jennifer Barrett, chief education officer at Acorns, said.
In its messages to users, Acorn linked to content from its personal-finance website Grow to educate them. The service had also recently launched a personal finance course through Udemy and sent reassuring, informative messages to those users as well, Barrett said. The course, led by Barrett, is included in Acorn subscriptions and costs $75 for other consumers.
Meanwhile, Stash hosted a question-and-answer session via Facebook Live FB, -1.85% to give users another outlet to get more information, said Ed Robinson, co-founder and president of Stash. "All the questions were about what they should be doing," he said.
But this focus on education isn't unique to times when the market is volatile, both companies said. Both Stash and Acorns make users go through an initial onboarding process to get them more familiar with how investing works. Overall, both apps hammer home messages involving similar views on investing, including the value in maintaining a diverse portfolio and the importance of buy and holding.
Acorns users get periodic Grow newsletters and access to the aforementioned Udemy course. Customer support staff are also well-equipped to answer questions relating to market, Barrett said. "Education is core to what we do," Barrett said.
Beyond frequent in-app messages, Stash has a feature called Stash Coach that provides ongoing guidance about investing and awards user points for following tried and tested investing rules, Robinson said.
And when a Stash user wants to sell, the app asks why. Depending on their answer, Stash will give recommendations of other investments.
How consumers should approach investment apps
Bottom line: Consumers should fully understand the product, said Robert Barba, senior banking and fintech analyst at personal-finance website Bankrate. The apps can help them automate savings, making them appear similar to savings apps such as Digit that put funds into traditional deposit accounts. "You're investing in the market, and the market swings," Barba said. "If you don't want to withstand some losses here, maybe you need to be in a deposit product.
For the most part, investors in these apps aren't funneling much money into them — the average Stash user only adds between $23 and $25 per week, Robinson said. For that reason, some advisers say it can be a great learning tool.
"These apps are a great way for first time investors to dip their toes into the investment world in a way that feels more comfortable to them," said Grant Meyer, a wealth adviser with Fure Financial, a financial planning firm in Bloomington, Minn. "The important thing is that a person differentiates between their long-term retirement funds and some money they play around with for fun in a stock-picking app."