---
布局物联网,ARM拟6亿美元收购数据分析公司Treasure Data
---
布局物联网,ARM拟6亿美元收购数据分析公司Treasure Data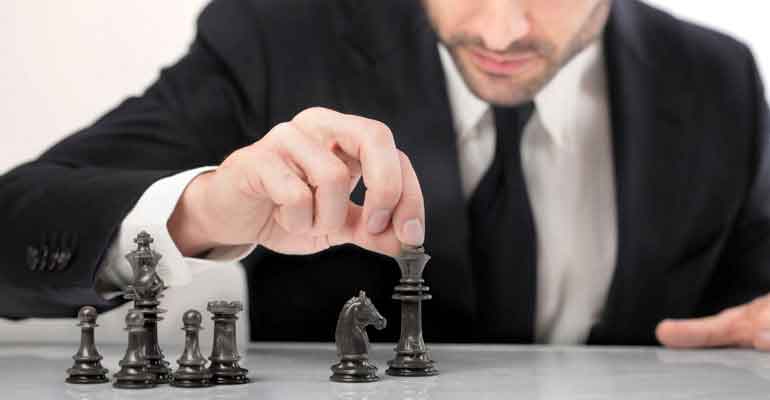 据知情人士透露,软银旗下的英国计算机芯片设计公司ARM Holdings Plc已同意收购美国数据分析公司Treasure Data。
知情人士称,Treasure Data或将以6亿美元的价格被ARM收购,但由于该交易尚未公开,这些人士要求匿名。对此,ARM发言人拒绝发表评论,Treasure Data也未就此做出相关回应。
此次收购活动是ARM进军物联网行业计划的一部分。今年6月,ARM宣布收购位于格拉斯哥的Stream Technologies,该公司致力于改善物联网设备的连接性。
软银在2016年以314亿美元的价格收购了位于英国剑桥的ARM公司,软银席执行官孙正义表示,公司有兴趣投资人工智能、无人驾驶汽车、物联网、机器人和乘车共享等领域。根据彭博社收集的数据,该公司对外公布去年一年的交易额约为340亿美元,今年将继续投资旗下融资近1000亿美元的科技创企Vision Fund。
Treasure Data在2016年底获得2500万美元融资,并得到了包括Sierra Ventures和SBI(软银前子公司)在内的投资者的支持。
据其网站介绍,总部位于加州山景城的Treasure Data开发的产品,主要用于帮助企业分析营销数据及其他数据,例如处理产品发布引起的数据激增情况或统一传感器的信息。公司产品被广泛应用于汽车、零售、物联网和娱乐行业,Treasure Data表示,其客户数据平台可有效帮助用户与"Netflix、亚马逊、Facebook等数据巨头"竞争。
此次交易如果成功,Treasure Data的收购将成为ARM史上最大的收购之一。作为一位极度保守的收购者,ARM对收购活动一直小心谨慎,其最大的一笔交易可以追溯到2004年,ARM以7.059亿美元收购Artisan Components。
U.K. chip maker ARM Holdings Plc is said to be finalizing its acquisition of a U.S.-based data analytics company called Treasure Data Inc. in a deal worth $600 million.
Citing anonymous sources, Bloomberg Sunday reported that the deal is designed to extend ARM's push into the so-called "internet of things," a concept that relates to connecting everyday items and sensors in order to gather more data and produce insights on these devices.
The IoT is appealing to businesses as it could improve the efficiency of their operations by monitoring the health of machines on the factory floor and preventing downtime, for example. For consumers, such data could be used to deliver better and more personalized services.
ARM is one of the U.K.'s largest technology companies. It designs and licenses computer processing units, system-on-a-chip infrastructure and other software for devices such as smartphones as well as PCs, smartwatches and smart cars. The company was bought out by Japan's SoftBank Group Corp. in 2016 for $31.4 billion.
Mountain View, California-based Treasure Data is a provider of data analytics services. Its products are used to analyze data for purposes such as marketing or dealing with an influx of data from a new product launch. Its products are said to be used in the automotive, entertainment, IoT and retail industries, according to its website.
Treasure Data raised $25 million in its latest funding round in November 2016, bringing its total funding to $54.1 million. The company is also said to be backed by SBI Holdings Inc., a venture capital firm that was formerly a subsidiary of SoftBank, Bloomberg said.
The acquisition wouldn't be ARM's first venture into the IoT realm. Just last month, in fact, ARM acquired a company called Stream Technologies LLC, which sells software designed to optimize how IoT devices communicate with one another. At the time of that deal, ARM said the plan was to integrate Stream's technology with its Mbed IoT Device Management Platform, which is a collection of cloud services designed to ease the operation of large scale IoT deployments.
Holger Mueller, principal analyst and vice president of Constellation Research Inc., said the potential acquisition was a good fit for ARM because next-generation application use cases such as the IoT require innovation across the entire technology stack in order to be managed successfully.
"Large players like ARM need to look for successful innovators along the stack and see where there might be a fit to complement their own offerings," Mueller said. "Treasure Data may be the perfect target to allow the chip giant to play in these new use cases."
Analyst Patrick Moorhead of Moor Insights & Strategy echoed those sentiments, saying the acquisition effectively completes ARM's IoT stack.
"ARM is on the move in IoT and as it owns most of the underlying silicon, it has a potential security advantage," he added.
Driving this acquisition is SoftBank's enormous appetite for investing in emerging technologies such as artificial intelligence, driverless cars, IoT, robotics and ride-sharing, Bloomberg reported. In the last year, the Japanese corporation has invested about $34 billion in technology companies through its $100 billion Vision Fund. Some of its other high-profile investments include leading a $250 million funding round in Slack Technologies Inc. and taking a 15 percent stake in Uber Technologies Inc.