---
蚂蚁金服拟以5亿英镑收购英国跨境支付企业WorldFirst
---
蚂蚁金服拟以5亿英镑收购英国跨境支付企业WorldFirst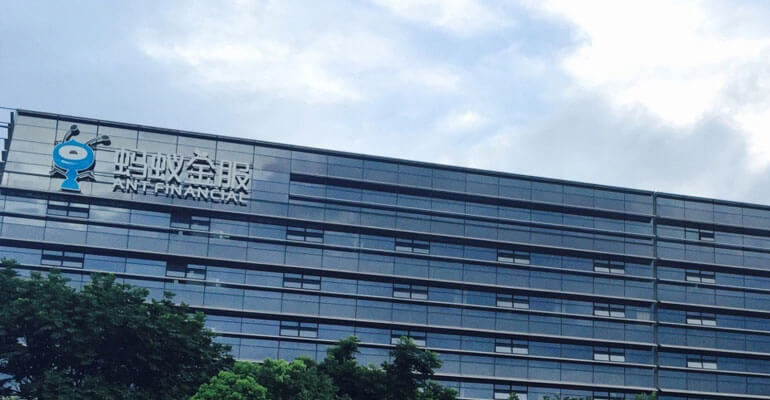 昨日有消息称,蚂蚁金服正在洽购以5亿英镑收购英国跨境支付企业WorldFirst。
2018年5月2日,WorldFirst向中国人民银行递交了关于申请支付业务许可的函件;7月29日,中国人民银行官网公布越蕃商务信息咨询(上海)有限公司支付业务许可申请信息,业务范围为全国范围互联网支付、移动电话支付,注册资本1亿,注册地为上海。越蕃商务信息咨询(上海)有限公司为外资WorldFirst在中国大陆第一家全资子公司。
值得一提的是,2018年,WorldFirst在中国推出了全新跨境B2B支付平台World Account。作为全球最早的跨境支付解决方案提供商之一,WorldFirst目前在英国、美国、澳大利亚、香港、新加坡、日本及荷兰等国家和地区设立分部。目前,WorldFirst已协助超过5万家中国商家以更简单便捷的方式与海外企业进行贸易。仅在2017年内,WorldFirst已为中国收取达45亿美元的资金。
Sky News has learnt that Ant Financial, which is part-owned by Alibaba, has been in discussions with WorldFirst for several months.
If completed, a takeover, which City sources said on Monday could come within weeks, would represent the most significant foray to date by a Chinese technology company into the UK's burgeoning fintech sector.
Insiders said the deal would value WorldFirst at "hundreds of millions of pounds", with one suggesting that a price tag of over £500m was likely.
A takeover by Ant Financial of WorldFirst would underline China's increasing financial muscle in areas of the global economy such as payments infrastructure.
The UK-based company offers foreign exchange and currency-hedging services? to businesses, banks, asset managers and individuals around the world.
Since its launch nearly 15 years ago, it has transferred more than £60bn on behalf of 160,000 clients.
One insider said that WorldFirst had been a target for Ant Financial for some time, although they cautioned that a deal had yet to be formally completed.
Ant, which was valued at $150bn (£119bn) in its most recent private funding round during the summer?, had been working on plans to go public as soon as this year.
Reports during the summer suggested that had been delayed amid a margin-eroding battle with the payments arm of rival Tencent, ?China's other globally known internet player.
Ant Financial, which has become a vast business in its own right, is ?roughly one-third-owned by Alibaba, whose founder, Jack Ma, is regarded as the pioneer of China's internet industry.
Mr Ma, who oversaw Alibaba's record-breaking $25bn (£20bn) initial public offering in New York in 2014, said he would step down as chairman in September.
Alibaba's huge empire includes the Alipay payments platform operated by Ant Financial and which has more than 700m active users in China.
It also includes Taobao Marketplace, an e-commerce division,? and invests in dozens of other start-ups and technology businesses.
Ant Financial's other brands include Ant Fortune, Zhina Credit and MY Bank.
Banking sources said that City watchdog, the Financial Conduct Authority, had been notified about the proposed transaction between Ant Financial and WorldFirst.
It was unclear whether? Ant Financial planned to buy the entirety of WorldFirst or whether existing investors such as FTV Capital, a venture capital firm, would retain a stake.
Founded in 2004 by Jonathan Quin and Nick Robinson in a basement in south London, WorldFirst now employs more than 600 people.
The company is chaired by Sir David Clementi, the BBC chairman and former deputy governor of the Bank of England.
During the summer, WorldFirst moved into pole position to become the first foreign firm to be granted a licence to operate in China's payment services sector.
The South China Morning Post quoted an official in Shanghai ?as saying in June that the city's financial regulator was progressing an application from WorldFirst, although there has been no formal announcement about the process since then.
WorldFirst is one of a crop of British payments companies, including Transferwise and World Remit, to attract substantial valuations from recent fundraisings and other corporate activity.
Payments groups and peer-to-peer lenders such as Revolut and Zopa have recently begun to seek banking licences in order to broaden their technology-led product offerings and funding bases.
WorldFirst declined to comment on Monday, while Ant Financial could not be reached for comment.